On 18 March, we published our initial Covid-19 response statement on our social media channels.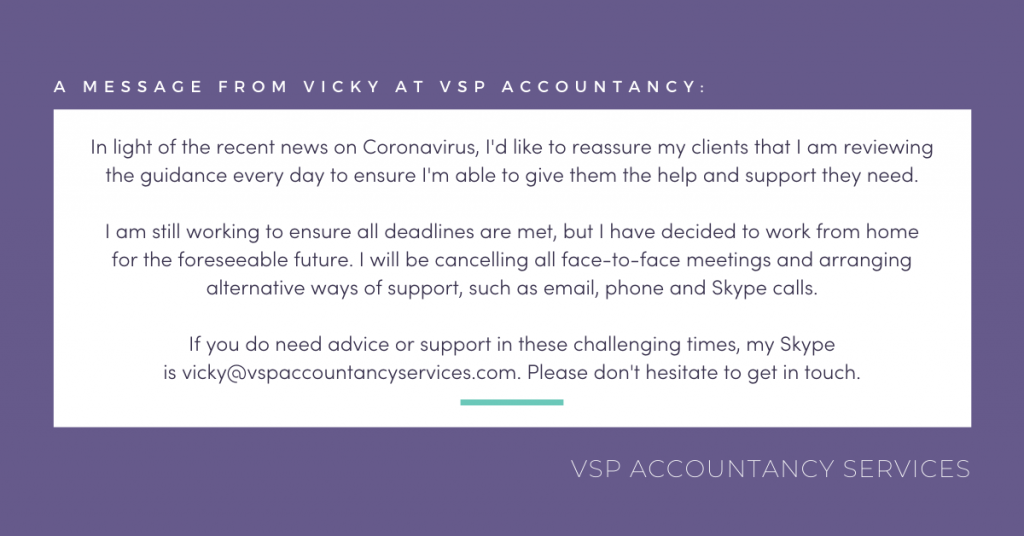 Upon the announcement of the UK lockdown, we have been inundated with calls from concerned clients who have required our help to navigate the range of support packages, loans and grants made available by the Government.
This has generated a significant amount of additional work which we have continued to deliver working from home, utilising video, phone calls and messaging. 
As a small business ourselves, we understand how difficult these past few months have been. Vicky is passionate about helping people and wanted to make sure that all clients could access us as much time and support as they needed and that this would all be free of charge. 
Many other accountancies have decided to charge fees for all the additional work required for those accessing support.
For the last 10 weeks, we've been providing free Covid-19 support, from advice on what financial support is out there for small and medium businesses to putting in claims for the Coronavirus Job Retention Scheme. 
Many of our clients are small to medium businesses and Sole Traders, so it was crucial for us to be able to provide as much help and resources for them without them having to pay out more money. 
Here are some of the things Director Vicky Parkinson has been working around the clock to provide for existing and new clients:
To support clients who have had to furlough members of staff, Vicky spent time putting in claims to HMRC on their behalf.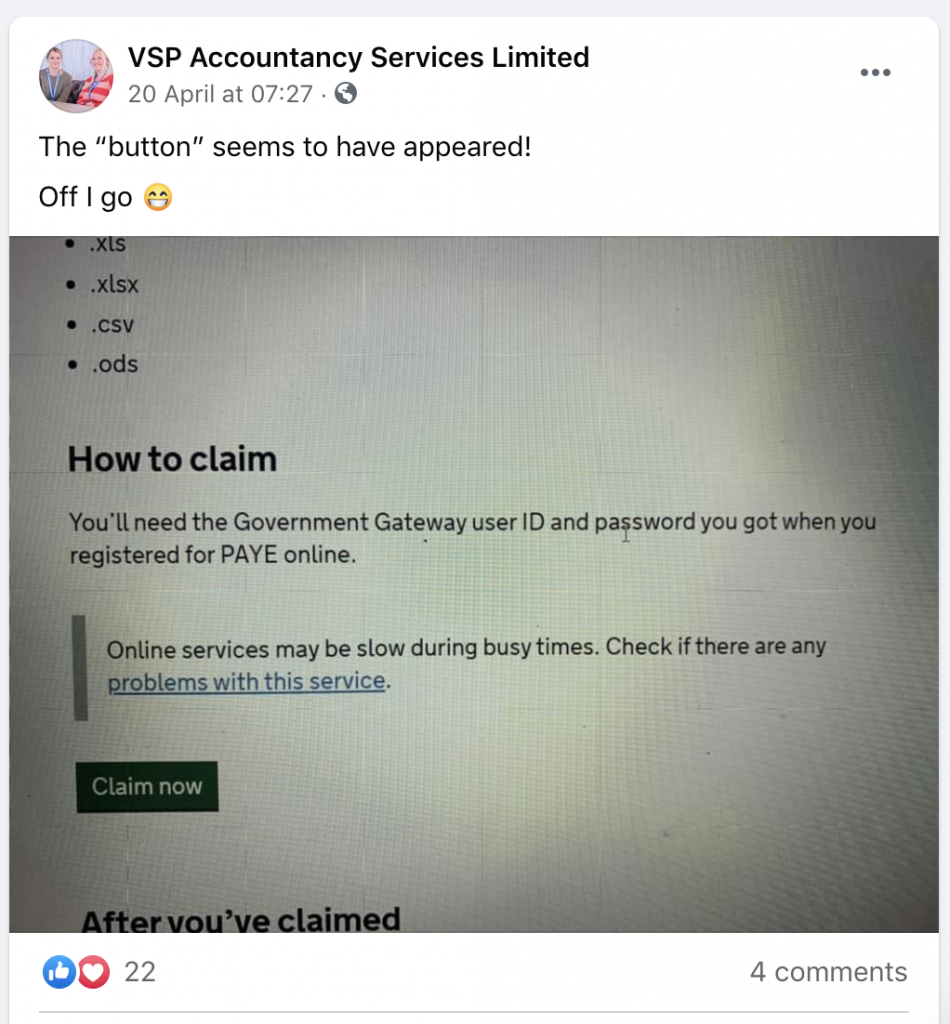 Vicky has also been working tirelessly to keep people in the loop, by putting out all information she receives from HMRC and the government on the VSP Accountancy Facebook Page. She has also hosted several virtual Q+A sessions with C4DI, updating its members on the latest government schemes and answering individual questions and concerns. 
VSP also put together a guide to the Budget 2020 and made a thread on Twitter with all the initial government loans, grants and schemes they were announcing within those first, crucial weeks. 
More recently, as new grants and schemes are being revealed by the government, Vicky has also been supporting Sole Traders in applying for the Self Employment Income Support Scheme.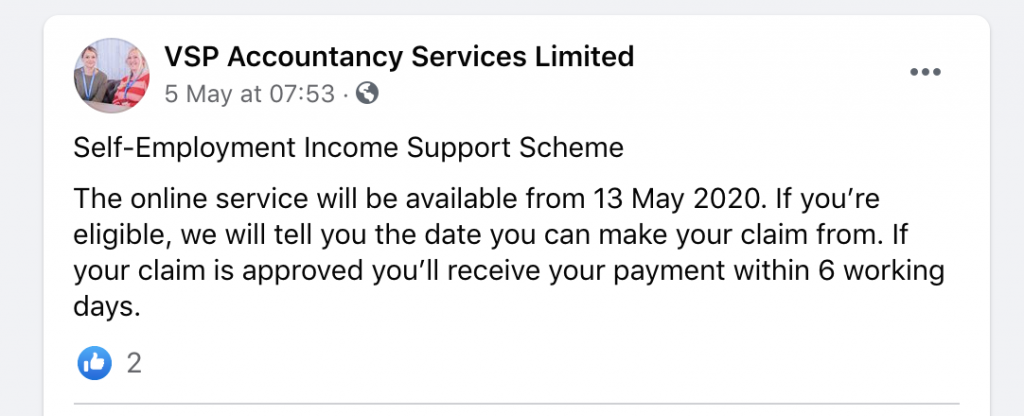 If you are a small business or self-employed and confused about what help there is currently available, please see this simple breakdown by Gov.uk. 
The current government support available for small businesses and the self-employed includes: 
To keep up to date with Vicky's latest updates from HMRC, please follow us on Facebook.